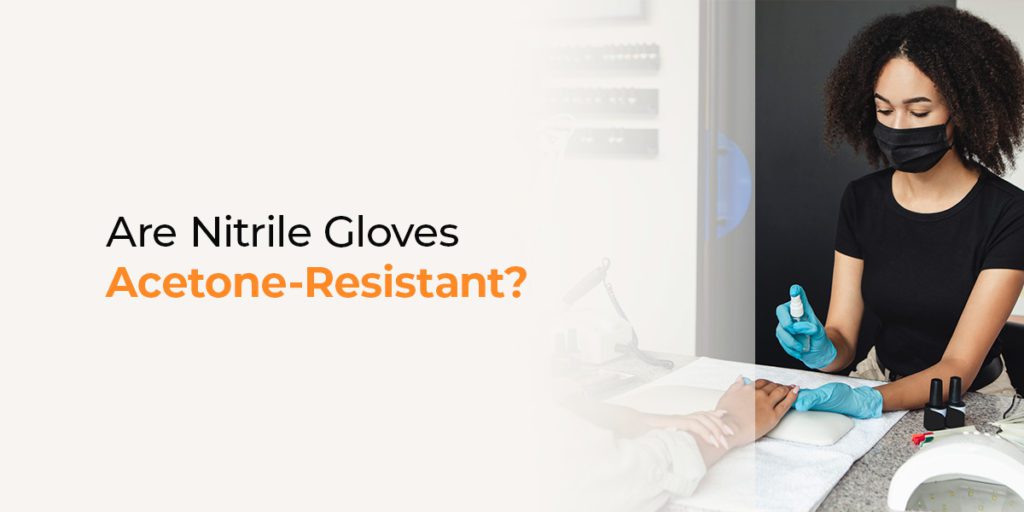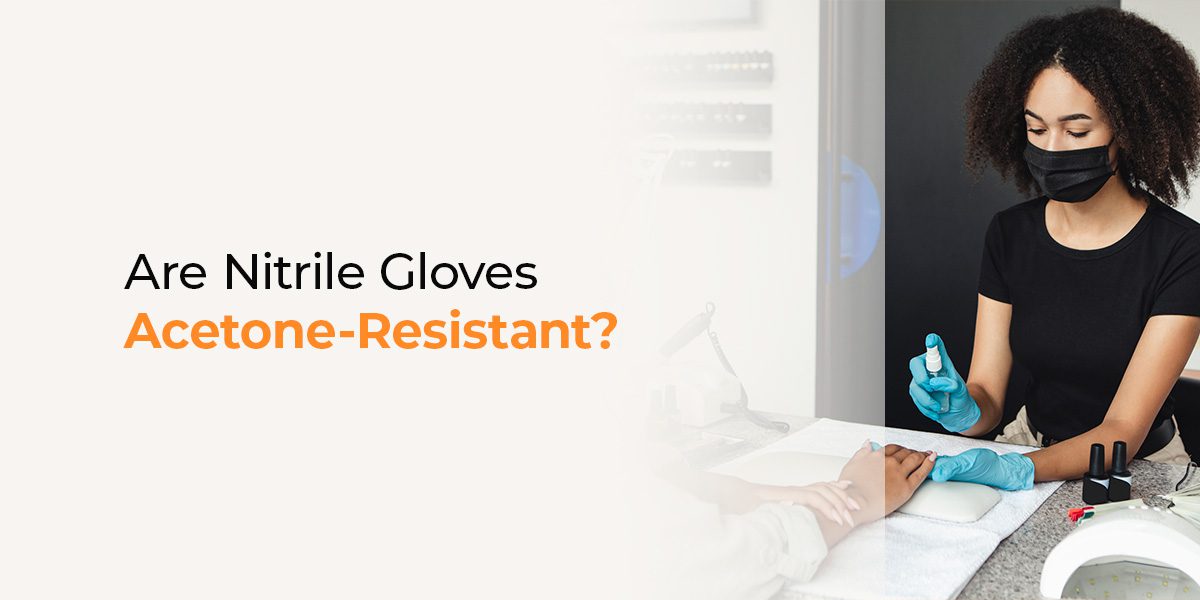 Are Nitrile Gloves Acetone-Resistant?
If you work in the beauty industry, a laboratory or another setting with frequent acetone exposure, you need gloves that are up to the task. While this harsh chemical can irritate your skin, the right pair of gloves will protect your hands. Learn more about acetone-resistant gloves and find the best options for sale with SUNLINE Supply.
What Are Nitrile Gloves?
Nitrile gloves are a type of disposable glove made from petroleum-based synthetic material. They withstand certain chemicals and protect workers' hands in various industries. They are most commonly used for handling paint and lacquer thinner. However, nitrile gloves are not recommended for dealing with acetone.
What Is Acetone?
Acetone is a widely-used cleaning solvent in laboratories and other industrial settings. Many people are familiar with acetone as an ingredient in nail polish remover. It has many benefits, from its ability to remove acrylic nails and residual chemicals to its water solubility.
However, acetone is a harsh chemical that can irritate your skin. If you have sensitive skin or prolonged acetone exposure, you could experience dryness and stinging or develop more serious skin conditions.
How Do Nitrile Gloves React to Acetone?
While nitrile gloves can withstand particular chemicals, they degrade quickly when exposed to ketones like acetone. A glove's permeation factor is the rate at which the solvent seeps through the glove to your skin. Acetone can pass through nitrile gloves in as little as four minutes to irritate the skin, which can be harmful quickly.
What Are Acetone-Resistant Gloves?
Disposable gloves — like those made of nitrile and latex — don't offer adequate protection against harsh solvents like acetone. If you handle acetone, you'll want to invest in reliable gloves made of butyl, rubber or latex. Always check your gloves' resistance and thickness to ensure they can withstand necessary chemicals.
Get the Best Gloves for Acetone From SUNLINE Supply
At SUNLINE Supply, we carry a range of durable gloves for those working in industries that handle acetone and other chemicals. Our team understands how important it is to protect your hands from prolonged exposure and skin irritation. With our high-quality PPE, you can tackle any job with the right equipment to provide peace of mind.
Learn more about our beauty industry gloves and other products, place a bulk order or contact us with your questions today.